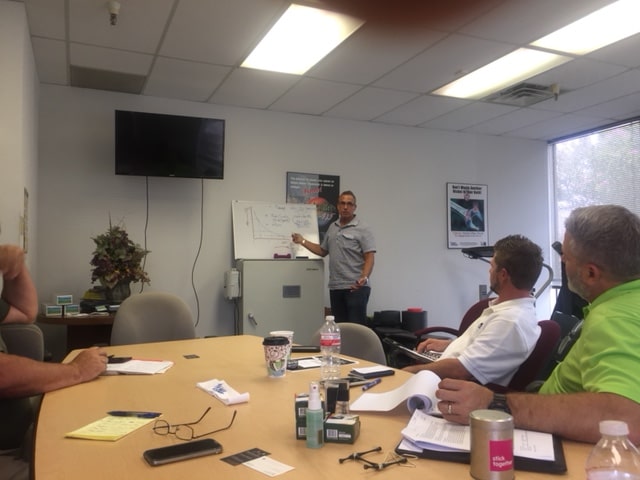 Training & Consulting
Take advantage of our 25+ years of experience in the anodizing industry! Broadhead Technology LLC offers consulting and training services to benefit your business, whether you're an established enterprise or just getting started.
We specialize in consulting to help with line design and layout, and setting up processes. Let us advise you when you are getting set up or if you would like to ensure optimum efficiency.
When it comes to training, we love to run seminars for engineers to educate them about the process and implications of anodizing on the engineering of components. We can also run employee training for your line operators, or offer generalized anodizing training and troubleshooting support. Call us to learn more!